U Inspire: Giovanni Stella, Country Director Colombia, Central America & the Caribbean de Google
El acceso a este contenido estará disponible 24 horas después de activar tu suscripción
¿Por qué ver este contenido?
Giovanni Stella nos cuenta la trayectoria, hitos y retos que le han permitido desarrollar su carrera profesional en diversos roles y compañías hasta convertirse en el Country Director Colombia, Central America & the Caribbean de Google y cómo la resiliencia, la perseverancia y el cambio se han convertido en la receta perfecta para alcanzar el éxito.
Conoce a tu mentor
Director de País en Colombia, América Central y el Caribe de Google. Economista de Università Cattolica del Sacro Cuore, con un MBA de London Business School y certificado por Stanford University School of Engineering en Digital Transformation, Business Administration, Management and Operations. Cuenta con más de 16 años de experiencia internacional liderando equipos en digital y ventas.
¡Vas a pasar de ComfamaPro a Ubits!
Antes de continuar ten en cuenta estas instrucciones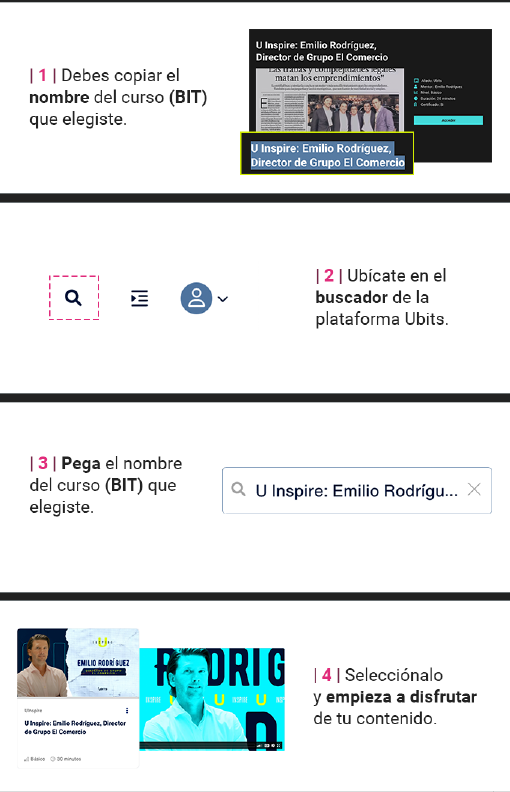 Lo sentimos, en este momento tenemos problemas con el inicio de sesión. Queremos seguir acompañándote de la mejor manera en esta situación inesperada para todos.
Te informaremos una vez estemos activos nuevamente.